About club
About BHV Travel
Experienced Captain
Ratko's life path brought him from a managing positions in a well known Croatian marketing agency over an executive position in biggest regional can fish industry, to the Captain's position of his choice
20
30 Years of Experience
His first fishing experience dates from the time when he was five and he borrowed a thread and needle from his mother's sewing kit. Ratko is manager by profession and skipper by passion.
4
4 Incredible Tours
We will organize unforgettable customized tours for you each day; hidden lagoons, top-tier restaurants, and all the best the Adriatic has to offer.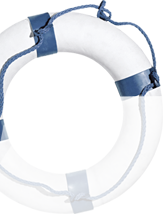 Our mission is creating an intimate and relaxed atmosphere while providing high level of comfort and service quality for our guests. With welcoming Mediterranean temperament we will make sure you have everything you need and more. If you are looking for authentic Croatian experience and friendly atmosphere Kosir is the right place for you.
Perfect Holiday
Motor Yacht with Crew
"Kosir" Linssen Grand Sturdy 40.9
Our motor yacht Kosir got its name from ancient tool made from curved, very sharp, forged steel. Peasants from Istria and whole Mediterranean region carried kosir tied to their belt and they used it for cutting underbrush, bramble and lop in order to protect their crops. Since motor yacht Kosir is made from steel and not plastics, you can see where our inspiration came from. Kosir is proud owner of 5 helms, which could be compared as to the 5 stars category and is the only yacht with 5 helms on the West coast of Istria that is used for commercial purposes.
Enjoy the sail in
Linssen GS 40.9 Sedan
Bathroom

Fully equipped bathroom.

Radio

More entertainment with Radio/CD/Mp3

Spacious Sun Deck

A comfy place to relax.

Shower on swimming platform

Shower with hot and cold water.

Air conditioning

Central heating and air conditioning.

SIMRAD navigation

For your safe sailing.

Fridge and Freezer

To keep your drinks cold and refreshing.

Fishfinder

FURUNO Fish finder for daily fishing.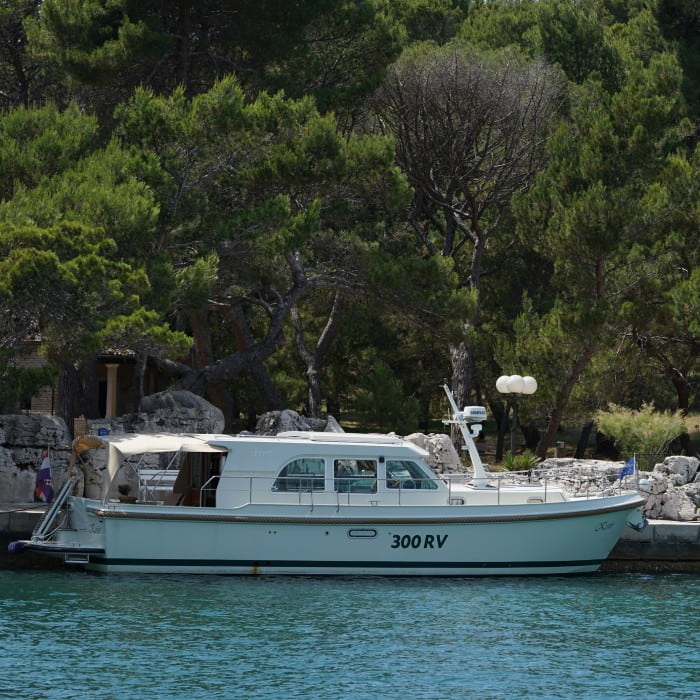 Your Captain Ratko
About
Safety is always his first and highest concern, followed by the comfort of the guests. Ratko is always keen to share his knowledge and life experience with anybody interested to learn.
Impressions
What our clients say
Rovinj is beautiful, but this tour made our vacations complete. With yacht we were able to reach many more hidden bays and lagoons and avoid the crowd. Ratko took us to an amazing restaurant in a palace where we have tried the local specialties. We will definitely come to Croatia again.
The yacht was fabulous, not too big nor too small. We had everything we need and the atmosphere was very friendly. With our skipper we discussed different topics and learned a lot about Croatian customs and traditions.
We spent a wonderful day at National Park Brijuni. Ratko took us to famous restaurant Galija where we had a delicious dinner together. It was interesting and fun and I would definitely recommend the tour.
I booked this tour for my fiancée and our friends and I did not make a mistake. She loves history and culture so our host organized sightseeing of Pula which has one of the best preserved Roman amphitheatres in the world. What we liked the most is the flexibility - we were able to make plan as we go so we even stayed for an evening concert in Pula☺